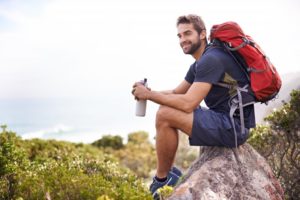 For most patients, the journey to restoring their missing teeth with dental implants is long. However, many will agree that it was worth the investment of their time and finances due to the life-changing benefits this leading-edge solution to tooth loss offers. Planning this process can feel overwhelming, but when you start it at a time in your life that's most convenient for you, like summer, you'll have an easier time healing and adjusting to each step of the process. Read on to learn why summer is the best time to start your dental implant journey.
1. Flexibility in Your Schedule
For most people, summer is the least busy time of the year. Whether that's due to not having to drop the kids off at school for a few months or being able to take their vacation before the busy holiday season approaches, a flexible summertime schedule will allow you to slow down, relax, and recover from your dental implant surgery.
2. Maximize Your Dental Benefits
If you have dental insurance, you'll want to check to see if your plan offers coverage for dental implants. If so, getting the procedure before your plan's maximum and deductible reset at the start of the new year can help you save money. Plus, if you require additional preparatory treatments, you can use up the rest of your benefits this summer, just in time for your maximum to reset in January. If your plan covers the cost of dental implant placement, you'll be able to take advantage of it by the time the New Year rolls around since your maximum will be reset!
3. Enjoy Soft Summertime Treats
The summer heat can really wear on you, making a simple walk or hike tiring and drenching you in sweat. If you have your dental implant surgery, you'll still be able to enjoy all of the cool, satisfying summertime treats that you want to. In fact, they may even be a great way to help relieve any post-operative discomfort you experience following your procedure!
4. Look Ahead to the New Year
Depending on your unique case, the dental implant procedure from start-to-finish can take between six months to a year. If you begin during summer, the New Year will mark not just a time to hit refresh on your life, but also on your smile, as you'll be significantly closer to having a grin that looks and feels completely natural.
About the Author
Dr. Michael McCleaster loves being a dentist and helping his patients realize the full potential of their smiles. He is proudly rated a Top Dentist in New Jersey and has completed advanced training in dental implants through Columbia University. He partners with local expert oral surgeons to ensure that each step of the procedure is done correctly, yielding the best possible results. For questions or to schedule a consultation, visit McCleaster Family Dental's website or call 973-598-0800.