Restorative Dentistry – Ledgewood, NJ
Repair Your Injured Smile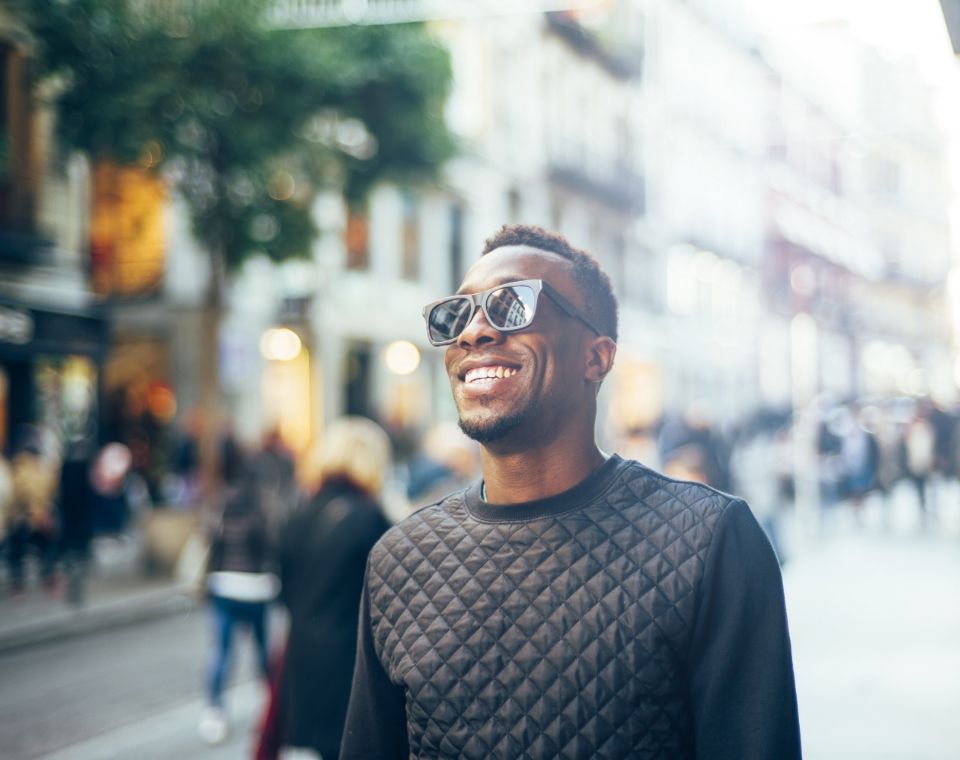 Tooth enamel is stronger than bone, but it has one major drawback – it contains no living cells, so it cannot regrow or repair itself after it has been damaged. That doesn't mean you have to learn to live with a broken or hurting tooth. Instead, you can turn to Dr. McCleaster for restorative dentistry in Ledgewood, NJ. If your smile has become worn down and needs care, call our team today to schedule a consultation.
Why Choose McCleaster Family Dental for Restorative Dentistry?
Friendly, Experienced Dental Team with an Eye for Detail
Same-Day Visits for Dental Emergencies
Dedicated to Keeping Wait Times Minimal
Tooth-Colored Fillings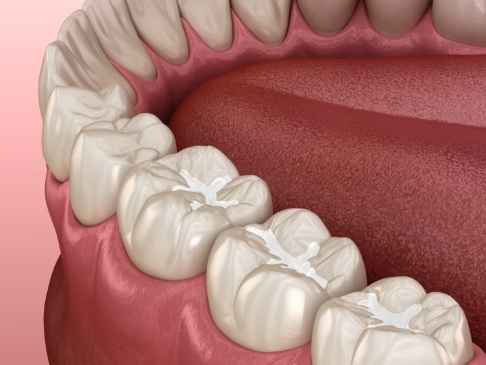 When a cavity develops, we can stop it from spreading by removing the decayed enamel along with the dangerous bacteria. Then, we replace the lost structure with a tooth-colored filling made from composite resin. This material forms a direct bond with your tooth, making it a more conservative choice than traditional metal fillings. Plus, as the name implies, tooth-colored fillings are shaded to precisely blend in with the rest of your smile.
Dental Crowns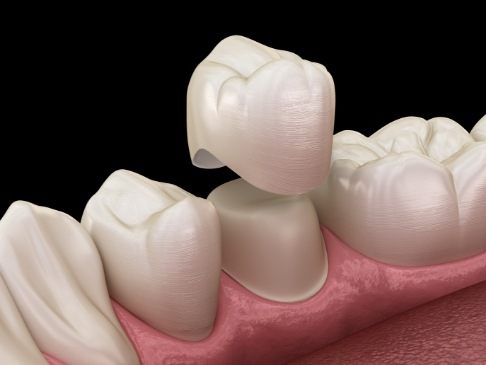 For extensively decayed, worn, or broken teeth, dental crowns can help them look and feel just like they used to. These "caps" fit over compromised teeth, allowing them to function as normal while also protecting them from additional damage. We offer a variety of materials for dental crowns, including porcelain, gold, and porcelain-fused-to-metal, but we primarily use EMAX and zirconia crowns due to their lifelike appearance and durability.
Learn More About Dental Crowns
Full-Mouth Reconstruction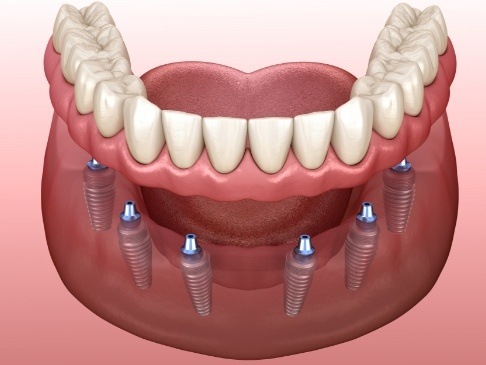 An individual filling or crown is great for restoring a single tooth, but what about when your entire smile needs serious repair? Dr. McCleaster will need to design a full mouth reconstruction – a comprehensive treatment plan that combines multiple restorative (and possibly even cosmetic) procedures to give you a functional, attractive smile. If you have several teeth that are decayed, injured, or missing altogether, a full-mouth reconstruction may be just what you need!
Tooth Extractions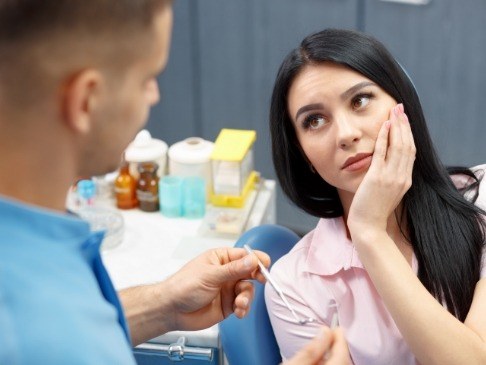 Dr. McCleaster understands nothing compares to the pearly whites you were born with, which is why he'll never recommend a tooth extraction unless it's truly necessary. For example, a tooth that is too damaged or decayed to be repaired with any other treatment can threaten surrounding teeth, so removing it would be the healthiest option. We will make sure you feel comfortable, and we can discuss your choices for replacing the tooth afterward.