Dental Crowns – Ledgewood, NJ
Reliable Repair for Broken or Cracked Teeth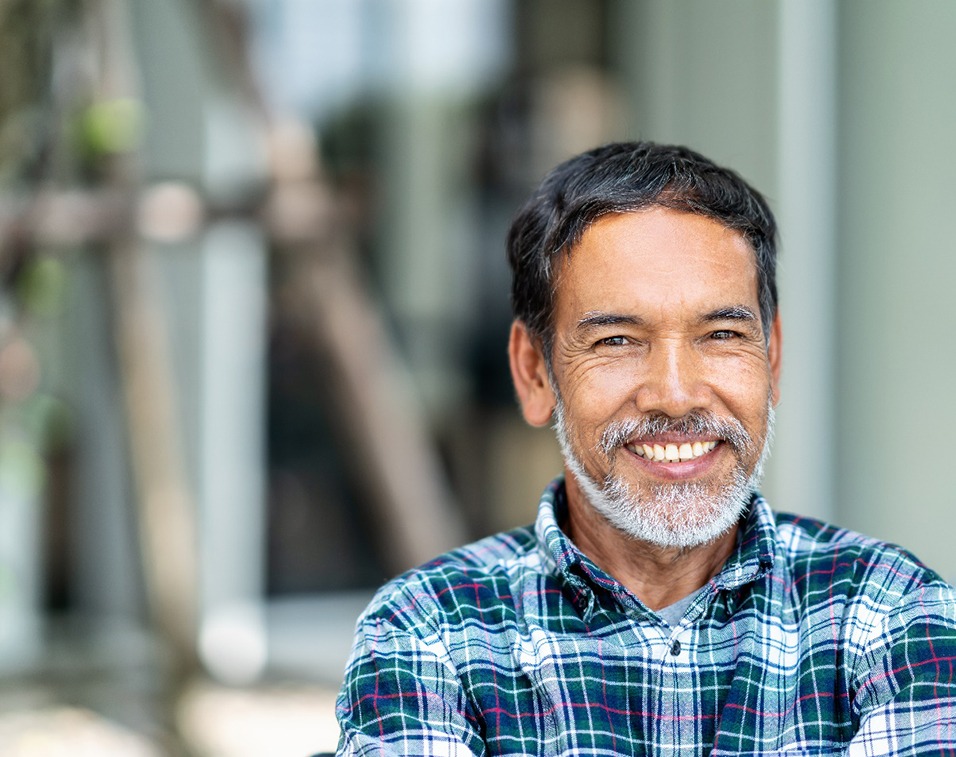 When you have a tooth in major trouble but not yet past the point of no return, restorative dental treatment is usually the answer to get your smile on the road to recovery. Perhaps no solution offers a more reliable repair for broken or cracked teeth than dental crowns. At McCleaster Family Dental, we can provide an outstanding crown with options for the material used depending on what best suits your needs. Contact our team to schedule your consultation today!
Why Choose McCleaster Family Dental For Dental Crowns?
Count on Advanced Restorative Dentist
Proudly Accepts Dental Insurance
Same-Day Emergency Appointments
What Is a Dental Crown?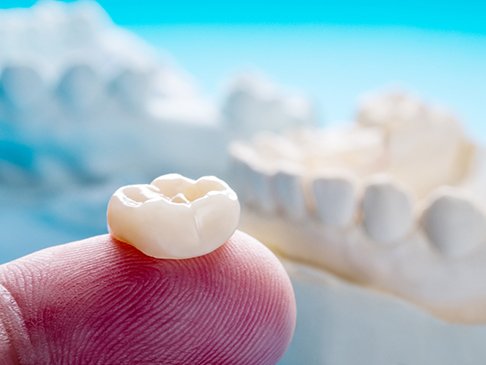 A dental crown is a tooth-shaped cap placed over a tooth to restore its shape, size, strength, and improve its appearance. The crown, when cemented into place, fully encases the entire visible portion of a tooth that lies above the gumline. A crown can protect a weak tooth, restore a broken or worn tooth, support a tooth with a large filling, hold a dental bridge in place, cover a dental implant, or cover a tooth that is misshapen or severely discolored.
An ideal candidate for a dental crown is generally dealing with severe tooth decay or a tooth that is chipped, cracked, or misshapen. Simply put, there is an array of ways it can support your smile.
The Dental Crown Process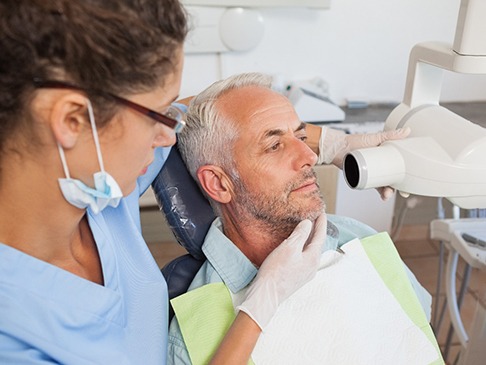 At your first appointment, your dentist will examine your tooth and file it down as needed. Metal crowns don't need as much filing as porcelain crowns. They will take X-rays of the tooth and surrounding bone. Once the tooth is ready, your dentist will make an impression of it and the teeth above the crown so it correctly fits your bite.
Next, the impression is sent to a lab to create your crown, and you are given a temporary one in the meantime. A couple of weeks later, you return to your dentist's office so they can remove the temporary crown, check the color, shape, and fit of your new one, and then permanently cement it in place.
Dr. McCleaster offers crowns made of either EMAX, zirconia, porcelain, gold, or porcelain-fused-to-metal. During your consultation, he will provide the requisite information for you to choose the material to suit your situation.
The Benefits of Getting a Dental Crown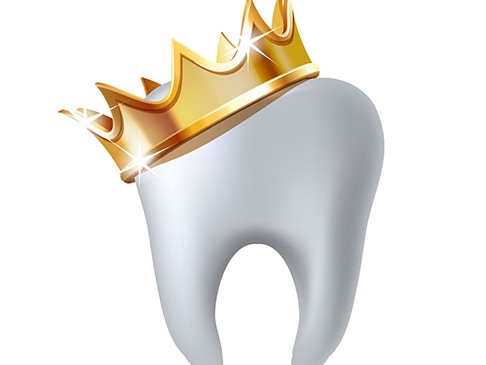 If you need a dental crown and pass up the opportunity to do so, it could mean trouble. For damaged teeth, the tooth may chip or crack more. In some cases, waiting may lead to the need for a root canal. Some worn-down teeth may split, which may require crown lengthening or extraction.
But once you move forward with treatment, your crown can offer improved comfort and chewing ability. It delivers the protection your tooth needs to avoid severe damage or extraction. The versatility of a crown ensures it is a potential answer to many oral health concerns.
From an aesthetic standpoint, a crown is customized to blend in with surrounding teeth so it is virtually indistinguishable from your natural ones. A dental crown can boost your smile for more than a decade with proper care.