Veneers – Ledgewood, NJ
Swiftly Achieve a Smile Transformation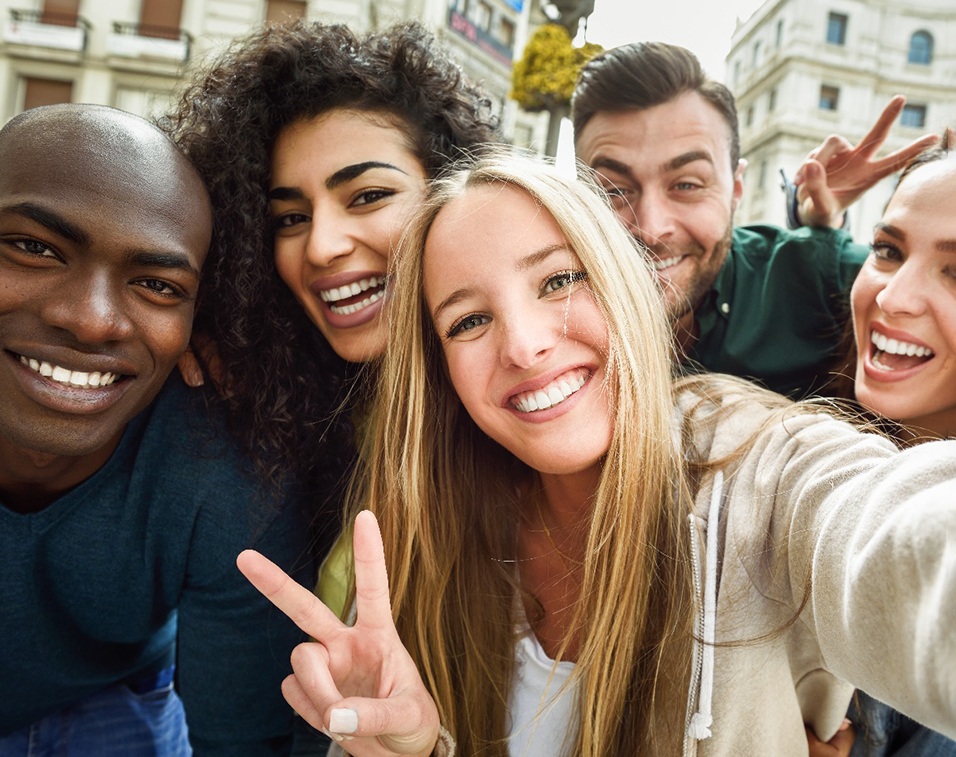 Newscasters, politicians, actors – people in the public eye know how vital an attractive smile can be to their success. Famous or not, when you can confidently look someone in the eye and flash a grin, it creates a lasting first impression in your personal life as well as a professional setting. If this sounds great, but your current teeth have a lot of room for improvement, just know you can swiftly achieve a smile transformation. At McCleaster Family Dental, our experienced cosmetic dentist needs only two appointments to make your teeth look stellar for 15 years or more with veneers in Ledgewood. To get started, contact us to schedule a consultation!
Why Choose McCleaster Family Dental For Veneers?
Advanced Cosmetic Dentist
Flexible Financing Available
Expect Gorgeous Results
What Are Dental Veneers?
Dental veneers are wafer-thin, custom-made shells of tooth-colored porcelain designed to cover the front surface of teeth to improve your appearance. Veneers can essentially erase an array of flaws, including:
Discolored teeth
Teeth that are worn down
Teeth that are chipped or broken
Teeth that are misaligned, uneven, or irregularly shaped
Teeth with gaps between them
Most smiles are improved with 8-10 veneers. Some people choose to get more, some only opt for veneers on their upper teeth, while others also get the lower teeth treated. You can even select a single veneer to cover a particularly unattractive tooth.
The Process of Getting Veneers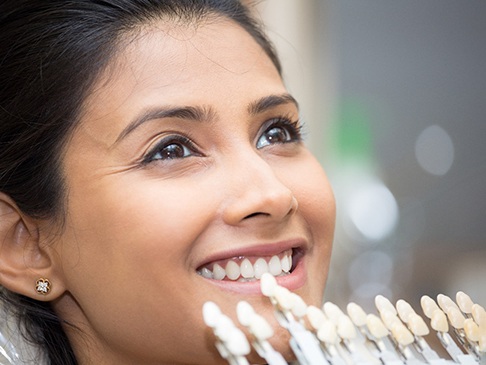 The process starts with a cosmetic consultation. Your dentist inspects your teeth and overall oral health, you explain what you want to achieve, and then they determine if you are a viable candidate for veneers. No matter what, the dentist will explain your options and devise a treatment plan.
To prepare for a veneer, the dentist will trim about half a millimeter of enamel from your existing tooth's surface. Beforehand, they will help you determine if you need a local anesthetic. Then, they will create an impression of your teeth that is sent to a trusted dental lab where your veneers will be crafted.
In 1-2 weeks, you return to the office to get your veneers bonded. First, your veneer will be temporarily placed to ensure it is the proper color and fit, while adjustments will be made as needed. The teeth receiving veneers with be polished to roughen the surface and allow the adhesive to bond stronger. After the cement is applied, a blue light beam will harden it quickly to secure the bond. From there, your bite is checked, and final adjustments are made to your brand-new smile!
Benefits of Veneers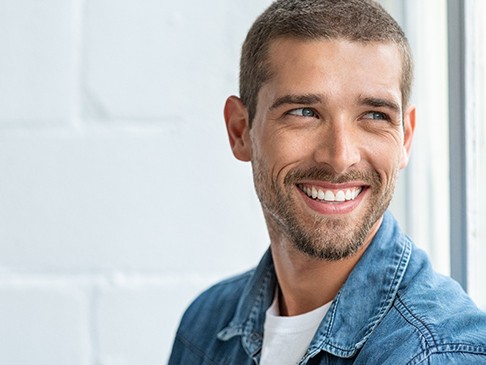 Why are veneers worth the expense? Certainly, their biggest benefit is drastically improving the appearance of your teeth. But that's not all.
Gum tissue easily tolerates porcelain.
With porcelain veneers, you can choose the color, which is ideal if your goal is to make dark or stained teeth appear whiter.
Veneers have the appearance of a natural tooth.
Veneers usually don't require the extensive shaping crowns do, but they offer a more aesthetically pleasing and strong option.
Porcelain veneers are resistant to stains.
You can maintain a spectacular smile for 15 years with proper care. You maintain them just like natural teeth with brushing, flossing, and mouthwash, as well as your biannual exams.