Dental Implants – Ledgewood, NJ
Completely Recreating Your Missing Teeth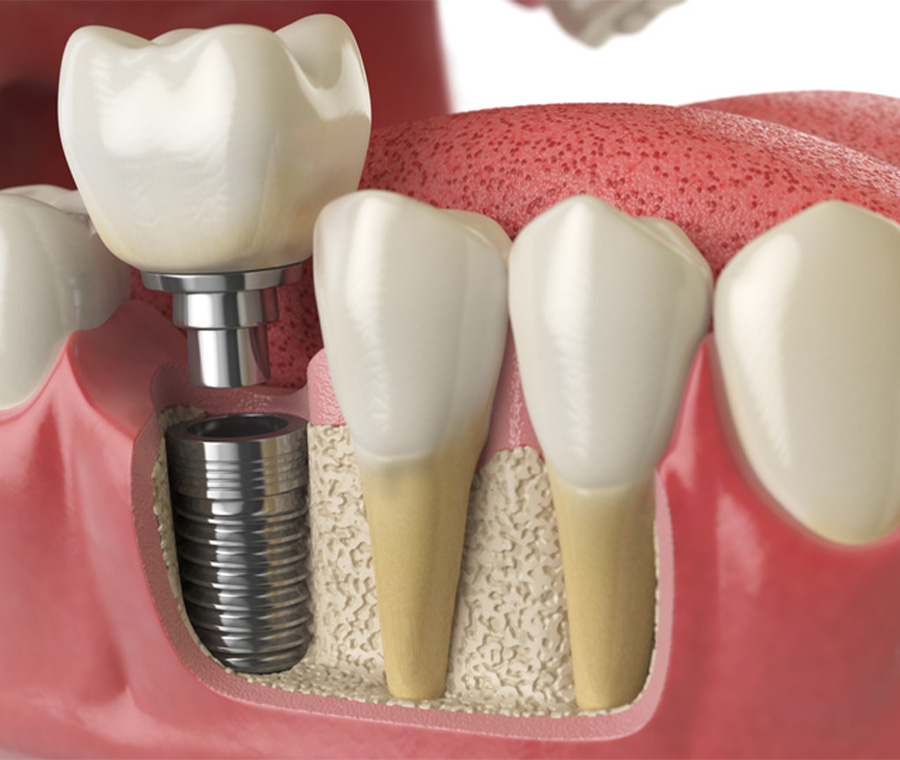 If you replace your missing teeth with a denture or a dental bridge, you have about 10 years before that prosthetic needs to be replaced. Not to mention, they leave a lot to be desired in terms of how they feel. That's what makes dental implants different. This replacement method brings back the whole structure of a tooth. Plus, they can potentially last a lifetime! Contact our dental office to schedule a consultation with Dr. McCleaster to discuss tooth replacement with dental implants in Ledgewood, NJ.
Why Choose McCleaster Family Dental for Dental Implants?
Collaborates with Ledgewood-Area Dental Implant Specialists
Friendly, Experienced Dental Team with an Eye for Detail
Fair, Transparent Pricing with Zero Hidden Fee
What Are Dental Implants?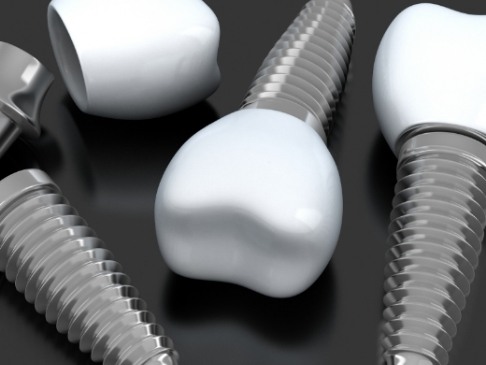 Dental implants are small posts made from biocompatible metals, usually titanium, that serve as replacements for the roots of the teeth you've lost. After they've been surgically positioned in your jaw, the implant posts naturally fuse to the surrounding bone tissue, forming a sturdy and lasting bond. Then, custom, lifelike prosthetics are secured on top of the implants, completely recreating your missing teeth.
The 4-Step Dental Implant Process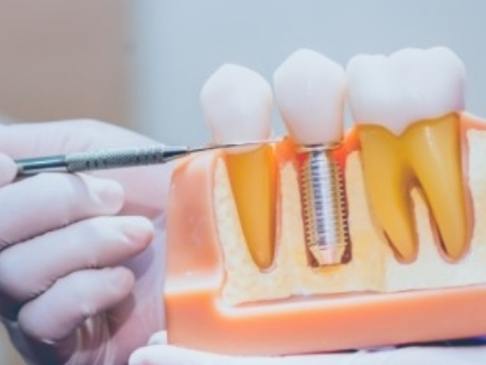 No two patients experience the same dental implant treatment, but everyone goes through four basic steps:
Initial consultation – First, Dr. McCleaster will examine your mouth and jaw, review your medical history, and talk about what you'd like to achieve with your new smile. From there, he can outline a treatment plan that includes an estimated timeline, cost, and goes over any preliminary procedures you might need.
Dental implant surgery – At a following appointment, your implants are surgically inserted below your gums and into your jaw. To ensure the highest quality of care, Dr. McCleaster will refer you to a trusted local specialist for this procedure.
Osseointegration – This is the process by which your jawbone grows attached to the implant posts, and it can take about three to six months.
Placing your final restoration – Once your mouth has fully healed, we'll complete your smile by securing your customized dental crown, bridge, or denture onto your implants.
Benefits of Dental Implants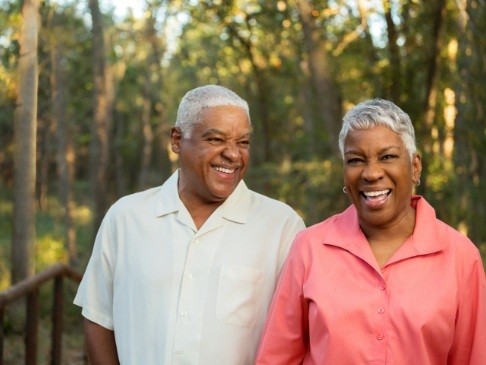 It would be great if our teeth could last a lifetime. However, this isn't the case for everyone. Some people end up losing one or more teeth over a lifetime. This can happen thanks to decay, injuries, gum disease, and many other causes. The good news is that dental implants are available to restore the roots and crowns of the teeth. Because of this, there are all sorts of unique benefits that you can experience. Read on to learn more about the pros of choosing dental implants to replace your missing teeth.
Day-to-Day Benefits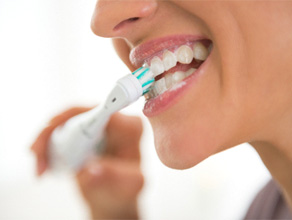 Dental implants feel just like natural teeth once they have finished healing, so you shouldn't notice them too much during the day. Ultimately, you should be able to enjoy all of the things that you did before losing your teeth. Here are some of the benefits that you can experience every day:
Restored Bite Force: Your bite force can be restored by 80% or more. This is much more than you can expect from traditional tooth replacement options, like dental bridges and dentures.
Easy Maintenance: You take care of dental implants the same way you do for your natural teeth. Just brush, floss, rinse, and see your dentist for regular cleanings and checkups.
Increases Confidence: You don't need to worry about visible gaps in your smile or ill-fitting restoration.
Health Benefits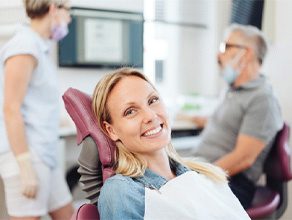 In addition to the noticeable benefits that you will experience daily, your health will also be positively influenced by your new restorations. Here's what you can look forward to:
Improved Dental Health: This means a lower risk of cavities, gum disease, infection, and additional tooth loss. None of your natural teeth need to be altered for this restoration either.
Better Overall Health: Having excellent oral health has a positive influence on your general health. It can even lower your risk of serious medical problems, like diabetes and heart disease.
Prevents Bone Loss: When you're missing teeth, jawbone deterioration will follow. Dental implants stimulate the jawbone just like natural tooth roots to keep it strong.
Long-Term Benefits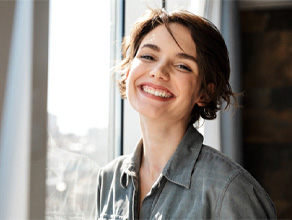 By choosing dental implants, you are making a long-term investment in your smile. Here are just some of the benefits that you can experience down the road:
Long-Lasting: Dental implants can last upwards of three decades with proper maintenance.
High Success Rate: Dental implants have a success rate of over 95%! It is very unlikely that you will experience a dental implant failure.
Save Money: You don't need to worry about stocking up on adhesives or soaking solutions. There won't be a need for frequent repairs or replacements either. Dental implants also reduce your risk of many oral health issues, so you are less likely to need costly treatments in the future.
Who Dental Implants Can Help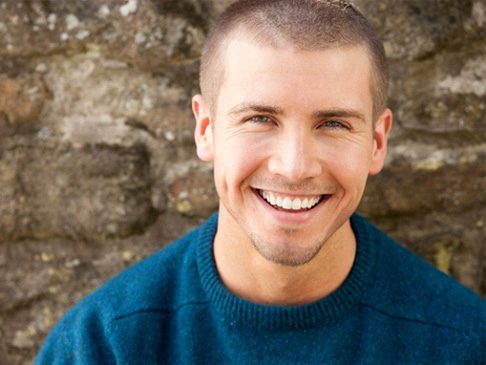 Whether you have just one missing tooth or have lost an entire arch of teeth, dental implants can help you restore your entire smile. Of course, that doesn't mean that the treatment is right for everybody. At your initial consultation, we'll confirm whether you're a candidate for implant surgery; if you are, we'll determine how many implant posts you need and create a customized treatment plan for your unique smile.
Who Is a Good Candidate for Dental Implants?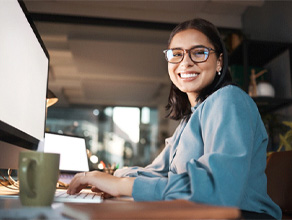 To be considered a good dental implant candidate, you need to have a healthy mouth as well as a strong jawbone. If you don't currently meet those criteria, you may still be able to receive dental implants after you've completed certain preparatory treatments. For example, bone grafts can be used to add density to your jawbone so that it can join with and support your implant posts.
The only way to know for sure whether dental implants are right for you is to schedule a consultation with Dr. McCleaster. He'll thoroughly examine your mouth and carefully consider the state of your oral health before making a recommendation.
Missing One Tooth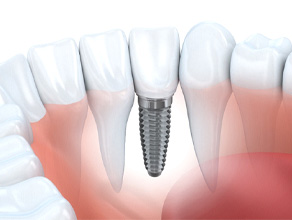 One dental implant post can be used to fill in a single space in your smile. After the implant post has fused with the jawbone, we can attach a crown to it; said crown will be made out of natural-looking materials that blend in flawlessly with the rest of the grin. A single dental implant can be an excellent alternative to a traditional dental bridge, which would require us to remove small amounts of enamel from your remaining teeth.
Missing Multiple Teeth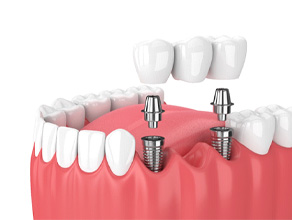 When replacing multiple teeth at once, our goal is to use as few dental implants as possible to fill in the space in your smile. Two dental implants can be used to support a dental bridge to replace three or more teeth in a row. In cases where you've lost teeth in different parts of a single arch, we can combine dental implants with a personalized partial denture. The exact number of dental implants needed will depend on how many teeth have been lost and where they were located.
Missing All Teeth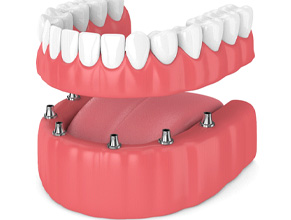 Full dentures can be attached to dental implants, allowing you to enjoy a full row of teeth that won't slip or come loose at inopportune moments. Usually, about 4 to 6 implant posts are needed to support a full denture. Thanks to the additional strength and stability that the implants provide, you'll be able to use your new teeth to enjoy a variety of foods, including those that would be hard to chew with traditional dentures.
Depending on your needs and preferences, implant dentures can either be removable or fixed in place. Fixed dentures can be brushed and flossed like your natural teeth while removable dentures will have to be taken out of your mouth for cleanings.
Understanding the Cost of Dental Implants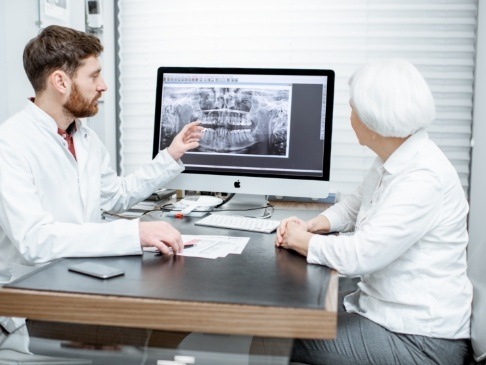 Many variables come into play when determining the cost of dental implants, such as the number of posts you need and the exact location of their placement. Therefore, we can't provide an accurate estimate until we've looked at the specific factors involved in your case. Note that even if dental implants seem expensive at first, their potential to last a lifetime makes them a much better long-term investment than traditional dentures or bridges.
Dental Implant FAQs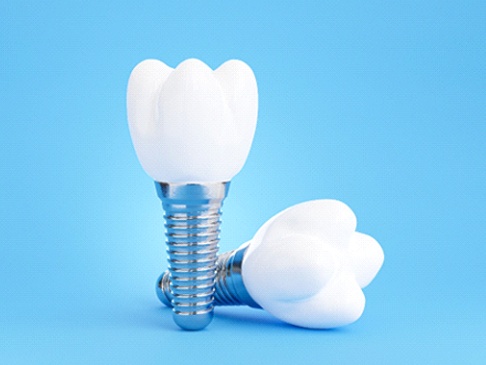 Dr. McCleaster and our team are eager to serve as your implant dentist in Ledgewood. Before you schedule your consultation, however, you may want to know more about the journey in front of you. To help you gather information, we have put together the following list of FAQs about this treatment. If you don't see the answer to your specific question, give us a call — we will be happy to personally assist you!
Does Getting Dental Implants Hurt?
The specialist who performs your dental implant surgery will take care to make sure you are as comfortable as possible during your procedure. Not only will they use local anesthesia to numb your mouth, but you may also be sedated. You should feel little to nothing while the implants are being inserted.
Following the surgery, some soreness, swelling, and bleeding are to be expected. Such symptoms tend to dissipate within several days. In the meantime, you can mitigate any discomfort by taking pain medications, getting plenty of rest, and following other post-op directions provided by your oral surgery team.
Are Dental Implants Safe?
Generally speaking, dental implants in Ledgewood are quite safe. In fact, the placement surgery is successful in more than 95% of cases! Of course, there are some factors that put certain patients at a higher risk of complications. For example, conditions like diabetes, cancer, or problems that affect the immune system might make healing after surgery more difficult. If you have any such risk factors, Dr. McCleaster and the specialist who places your implants will take all necessary precautions to ensure that your procedure is as low-risk as possible.
What Can Cause Dental Implants to Fail?
Dental implant failure is relatively rare. When it does occur, it may be due to an infection known as peri-implantitis, which is a result of bacteria attacking the tissue around an implant. Eventually, it can cause so much damage that the jawbone and gums are no longer able to support the implant. Often, missteps in oral hygiene are the biggest contributing factor to peri-implantitis.
Failed osseointegration is another possible cause of implant failure. This can happen because certain medical conditions may prevent the jawbone from successfully bonding with an implant.
Our team will provide you with instructions to keep your risk of implant failure as low as possible.
Can I Get Dental Implants If I Smoke?
Eligibility for dental implants is determined on a patient by patient basis. Smoking is not an absolute contraindication for the procedure, but it does greatly increase the risk of implant failure. Kicking the habit is in your best interests. If you do not quit, you should at least abstain from cigarettes during the two weeks before and the three months after your implant placement surgery.