Cosmetic Dentistry – Ledgewood, NJ
Make Your Smile Dreams Come True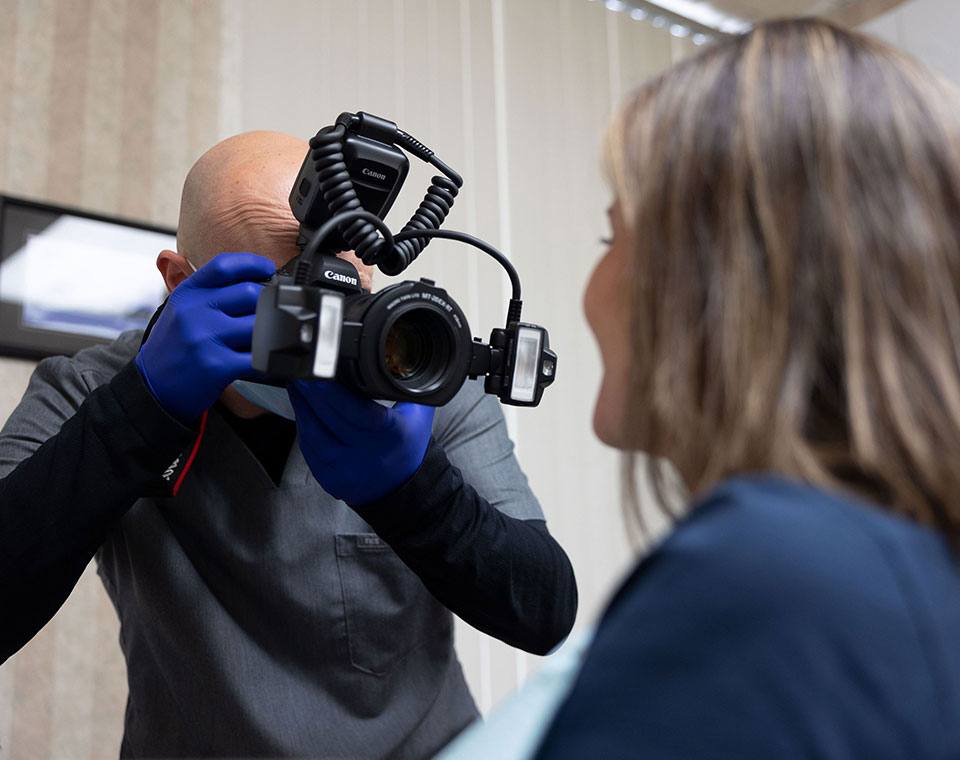 Several decades ago, cosmetic dentistry was mainly reserved for the rich and famous. Luckily, that's no longer the case! These days, people from all walks of life can achieve the smile they truly want with cosmetic dentistry. Whether you're looking to fix tooth stains, chips, gaps, or other imperfections, Dr. McCleaster can make your smile dreams come true here at McCleaster Family Dental. Call our team to learn more about the smile-transforming options we offer through cosmetic dentistry in Ledgewood, NJ!
Why Choose McCleaster Family Dental for Cosmetic Dentistry?
Experienced Cosmetic Dentist with a Keen Eye for Detail
Fully Tailored, Comprehensive Smile Makeovers
Committed to Keeping Wait Times Minimal
Porcelain Veneers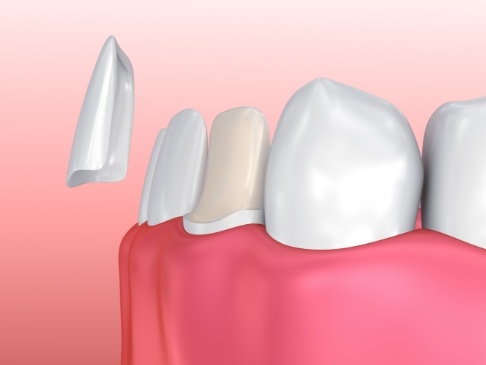 If cosmetic flaws are plaguing your smile, then veneers may be the right solution for you. Veneers are ultra-thin ceramic coverings that are cemented over the fronts of the teeth, instantly making discoloration, cracks, gaps, and all other aesthetic issues disappear. Each veneer is meticulously crafted to look natural in your grin, and they can easily last for 15 years or longer while only taking two appointments to place.
Metal-Free Dental Restorations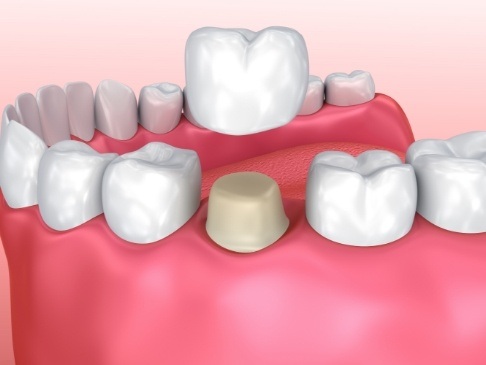 Repairing your broken or worn-down teeth doesn't necessarily mean you'll need to have dark metal crowns placed. Instead, we offer dental crowns made from metal-free, tooth-colored ceramic and zirconia. We can shade them to precisely match the rest of your pearly whites, allowing us to protect your teeth from damage without sacrificing their appearance.
Cosmetic Dental Bonding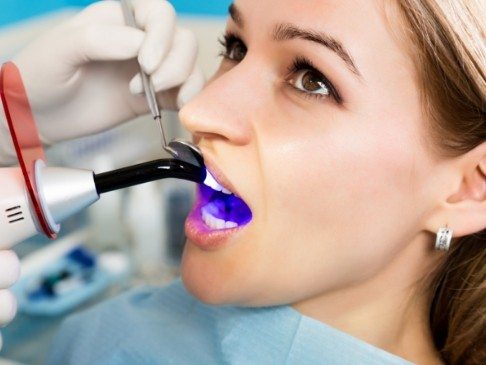 Maybe you only have one or two minor chips, stains, or gaps that you'd like to correct. Cosmetic dental bonding is ideal, as it's noninvasive and can usually be completed in a single appointment. First, our team color-matches a small amount of composite resin to the shade of your tooth. Then, we sculpt it over the flaw. After hardening the material with a curing light, your tooth will look good as new!
Teeth Whitening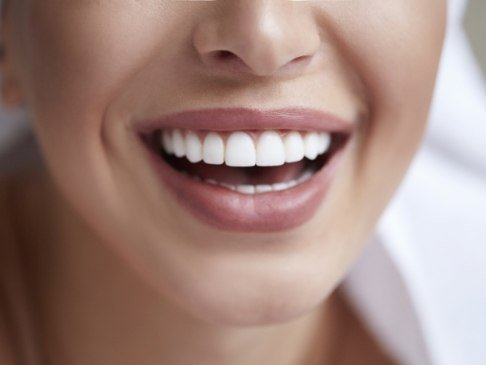 Are you frustrated by over-the-counter teeth whitening kits that never seem to deliver? If so, you'll be amazed by how dramatically our professional teeth whitening treatments can brighten your smile. Using highly concentrated, demonstrably safe ingredients, our GLO whitening systems remove stubborn stains and discoloration in either a single appointment or a few short weeks – depending on whether you choose in-office or take-home whitening.
Gum Recontouring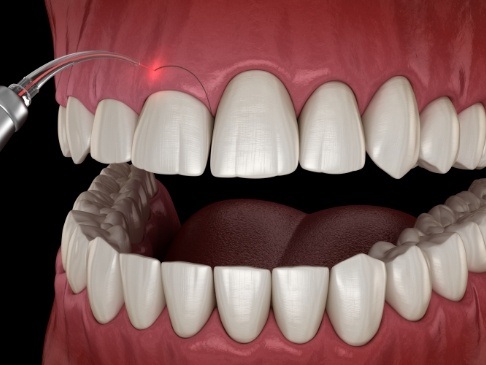 The gums are often overlooked in the smile's overall appearance, but when they cover too much of the enamel, they can make your grin look unbalanced. With gum recontouring, Dr. McCleaster can fix your "gummy smile" by gently reshaping the gum line and removing the excess tissue. Since he uses an advanced soft tissue laser, the procedure should be quick, precise, and comfortable. Additionally, the gum tissue won't grow back, so your results should be permanent.
Smile Makeovers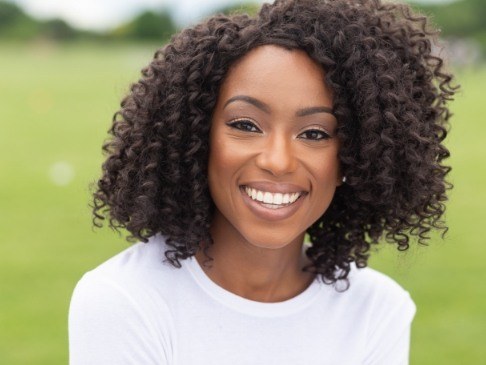 It can feel impossible to know where to begin to achieve your dream smile, especially when you'd like to transform multiple teeth. That's where a smile makeover can work wonders! After an initial consultation, Dr. McCleaster can create a customized treatment plan to make those wishes a reality. Your smile makeover might consist of veneers, whitening, gum recontouring, and/or other cosmetic and restorative treatments. In the end, you'll have a flawless grin that's uniquely "you!"
Understanding the Cost of Cosmetic Dentistry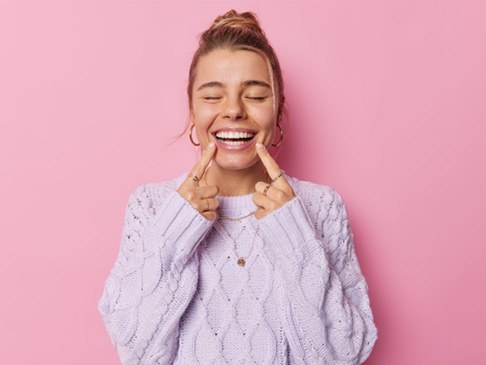 In most cases, the cost of cosmetic dentistry in Ledgewood is not covered by dental insurance. It makes sense, then, that many patients are concerned about being able to afford the smile enhancements that they desire. The team at McCleaster Family Dental is here to help. We will guide you as you select a service that is within your budget and assist you as you explore payment options.
Which Cosmetic Dental Service Is Right for Me?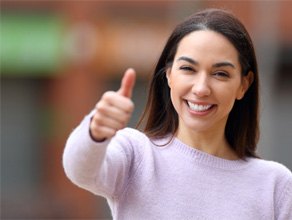 When patients are interested in cosmetic dentistry, they usually want to achieve one or more of the following:
Whiter teeth
Straighter teeth
Differently sized or shaped teeth
There are various services that can help you to accomplish those ends, and they come at a range of price points. Here is an overview of some popular aesthetic treatments:
Dental bonding. This is a fast and relatively affordable service that uses a tooth-colored resin to disguise flaws in teeth. Its downside is that it tends to last for just a few years.
Teeth whitening. Teeth whitening can cost anywhere from a few hundred dollars to around a thousand dollars or more. It is an excellent choice for individuals who are just looking to get rid of dental stains.
Veneers can powerfully transform teeth, and they have the potential to last for 15 – 20 years or longer. They are a bit on the pricier side, though; a full set of veneers may cost tens of thousands of dollars.
Gum recontouring. This service reshapes the gumline to produce a more proportionate smile. Its price varies depending on the extent of the procedure.
Smile makeover. A smile makeover combines multiple aesthetic treatments to produce a desired result. It is one of the most costly cosmetic services, but it is a smart investment for individuals who are looking to achieve their ideal look.
Cosmetic Dentistry Can Be an Investment Worth Making
Cosmetic dentistry might feel like quite a splurge, but it offers some significant benefits that make it a smart investment:
It can boost your confidence.
It can make you look younger.
It can make others perceive you as being more successful and approachable.
It can help you thrive in social situations.
It can encourage you to take the best possible care of your oral health.
It may lead to an overall improved quality of life.
How to Make Cosmetic Dentistry Affordable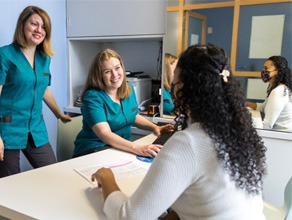 Cosmetic services are usually considered to be purely elective, meaning that insurance rarely covers them. Fortunately, as your cosmetic dentist in Ledgewood, we offer a few provisions that may be able to put your dream smile within your financial reach:
Most patients are eligible for low-interest financing through CareCredit. Many applications are approved within minutes.
Treatment plan adjustments. We may be able to adjust your treatment plan to lower your total cost. Later, you might be able to pursue further care to put the finishing touches on your new look.
Are you ready to learn more about cosmetic dentistry and its cost? Request an appointment today. We are prepared to walk you through the journey ahead of you and assist you as you navigate the financial aspect of your treatment.
Cosmetic Dentistry FAQs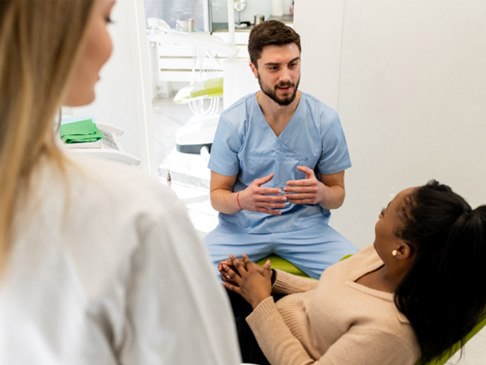 Feeling disappointed in your smile when you look in the mirror? Don't get down on yourself – it's not uncommon and you have the opportunity to make a change! Thanks to your cosmetic dentist in Ledgewood, you can gain a grin you want to share with the world. If you've never received cosmetic dental treatment before, it's logical that you want to learn more about it. To help you out, our team at McCleaster Family Dental has decided to answer some frequently asked questions from past patients. If you don't see your question below, contact our office!
How Do I Know If I Need Cosmetic Dentistry?
Honestly, there's a particular treatment available for anyone unhappy with their smile. If you want whiter teeth, professional teeth whitening is an option you can explore. If you have chipped or cracked teeth, talk to us about getting veneers or dental bonding. Rest assured – there's a cosmetic solution for almost every problem! The only way to know for sure whether you're eligible for the treatment you seek is to attend a consultation with our team. We'll recommend specific procedures based on the changes you want to make.
Am I Eligible for Cosmetic Dentistry?
Not everyone makes a good candidate for cosmetic dental work. To qualify, you must be free of cavities, gum disease, and other health-related issues. Once your dental health troubles have been addressed, we can revisit cosmetic treatment options. To see if you are eligible for cosmetic dentistry, you'll first need to meet with us for a consultation . After a thorough examination, we can tell you whether you are clear to move forward, and it offers the perfect opportunity to ask any questions you might have!
Does Cosmetic Dentistry Hurt?
Many patients are hesitant to receive cosmetic treatment because they're worried it will be painful. Just know that we'll prioritize making your experience as comfortable as possible! Some services like teeth whitening are noninvasive, meaning you shouldn't even need a local anesthetic. However, treatments like veneers will require your dentist to numb your mouth beforehand. Although you might feel mild soreness and discomfort in the first few days following your procedure, you can easily manage it by taking over-the-counter pain medication or using a cold compress.
How Long Does Cosmetic Dentistry Last?
It depends on the type of cosmetic treatment you choose. Some options last much longer than others, such as veneers or metal-free dental crowns which have a lifespan of 15 years or more with proper care. With at-home teeth whitening, once you reach your desired shade, you use your kit every 3-4 weeks for touchups to maintain your bright smile. The lifespan of dental bonding is generally 5-10 years. It's key to remember that oral hygiene, health, and lifestyle habits all impact the lifespan of any cosmetic dentistry option.