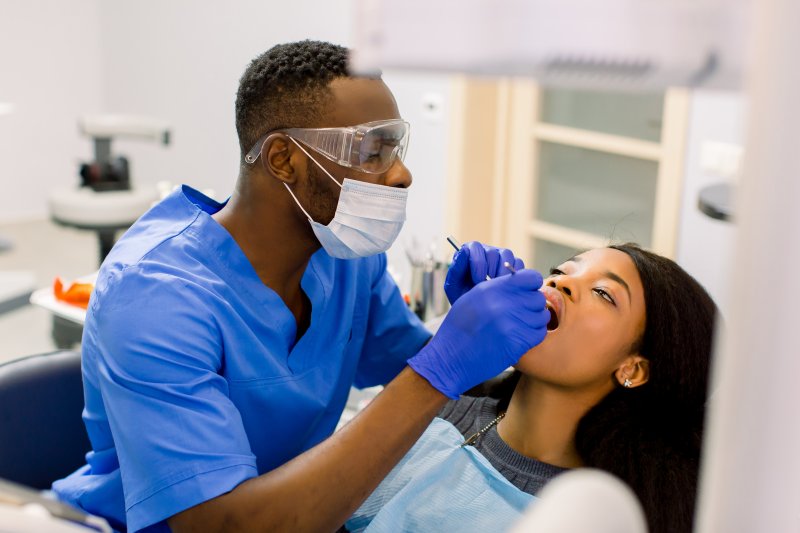 January is about new beginnings, which means leaving the messes from last year behind. You might not realize it, but you could still be carrying around a lot of the same plaque and bacteria that you have been for a while. No matter how diligent you are with your dental hygiene, there are some places in your mouth that you aren't going to be able to reach.
Getting a dental cleaning will allow you to get rid of some of that plaque buildup that could be holding you back. If you need a few reasons to get a dental checkup at the beginning of the year, here's why that could be a good idea.
Cold Weather
January is when winter weather really starts to set in. As the air begins to dry up, that can have the effect of pulling the moisture out of your mouth. Dry mouth can cause problems for your oral health.
Saliva serves as the mouth's natural cleanser. It begins the digestive process by breaking down food and carrying it into the stomach. When your mouth dries out, those foods will just sit in the mouth feeding bacteria. In that way, dry air can lead to decay or gum disease. By scheduling a checkup in January, your dentist can check that your dry mouth hasn't negatively impacted your teeth.
Recover From Holidays
The holidays can be rough on your teeth. Not only are you indulging in foods like caramel and pie that can contribute to tooth decay, but when they're traveling people also tend to be laxer with their dental hygiene. After all that, your teeth may be due for a thorough cleaning.
Many people get in cleanings in January to undo some of the damage they've done over the holidays. If you worry that your oral health isn't in the condition that it should be, that checkup is a good time to address that.
Make Use of Insurance Maximum
Dental insurance is a little bit different from traditional health insurance in that they have a yearly maximum that they're willing to pay. If you discover an oral health problem late in the year, you might not be able to meet your deductible or make full use of that yearly maximum. By getting a checkup in January, you can be sure that you'll be able to get the most out of your insurance.
Dentists recommend that you see them twice a year, and hopefully after this guide, you'll understand why that's important. If you haven't been to their office in a while, there's no time like the present to schedule an appointment.
About the Author
Dr. Michael McCleaster loves being a dentist; every day, he can watch the results of his work bring people out of their shells and put them at ease again. Dr. McCleaster earned his DMD degree from the University of Medicine & Dentistry of NJ and followed that up with a general practice residency at Morristown Medical Center.
If you have any questions about the benefits of regular checkups, he can be reached at his website or by phone at (973) 598-0800.